Asian Jalapeno Chicken is easy to make with simple ingredients and less than 30 minutes! A delicious medley of sweet and savory flavors with a kick of spice, it's a full-flavored dish that's sure to hit the spot!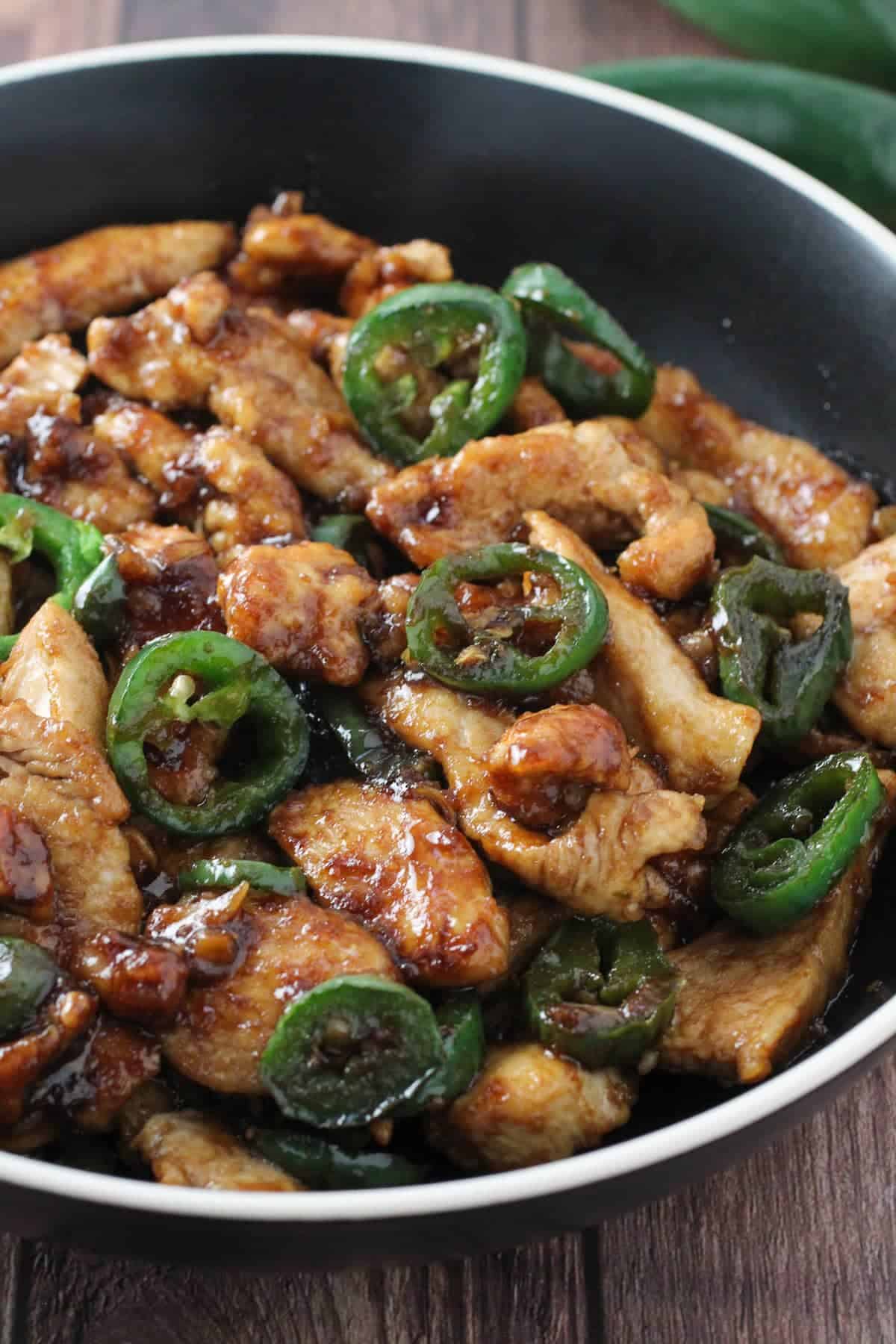 Velveting technique

Cooking tips

How to serve

How to store leftovers

More take-out favorites

Asian Jalapeno C

h

icken
Pin This Recipe For Later!
If you're a long-time reader of the blog, you probably noticed I haven't posted any new recipes for a while and have been mostly republishing old posts. You see, we'll be launching a new design for the site in the next week or so, and I'm trying to update old content with better photos to match the anticipated bonggalicious look 🙂
I hope you've been enjoying these delicious blasts from the past, like this grilled tomato salad or this slow-cooker Lechon, as I have another oldie and goodie from our archive. Asian Jalapeno Chicken Stir Fry!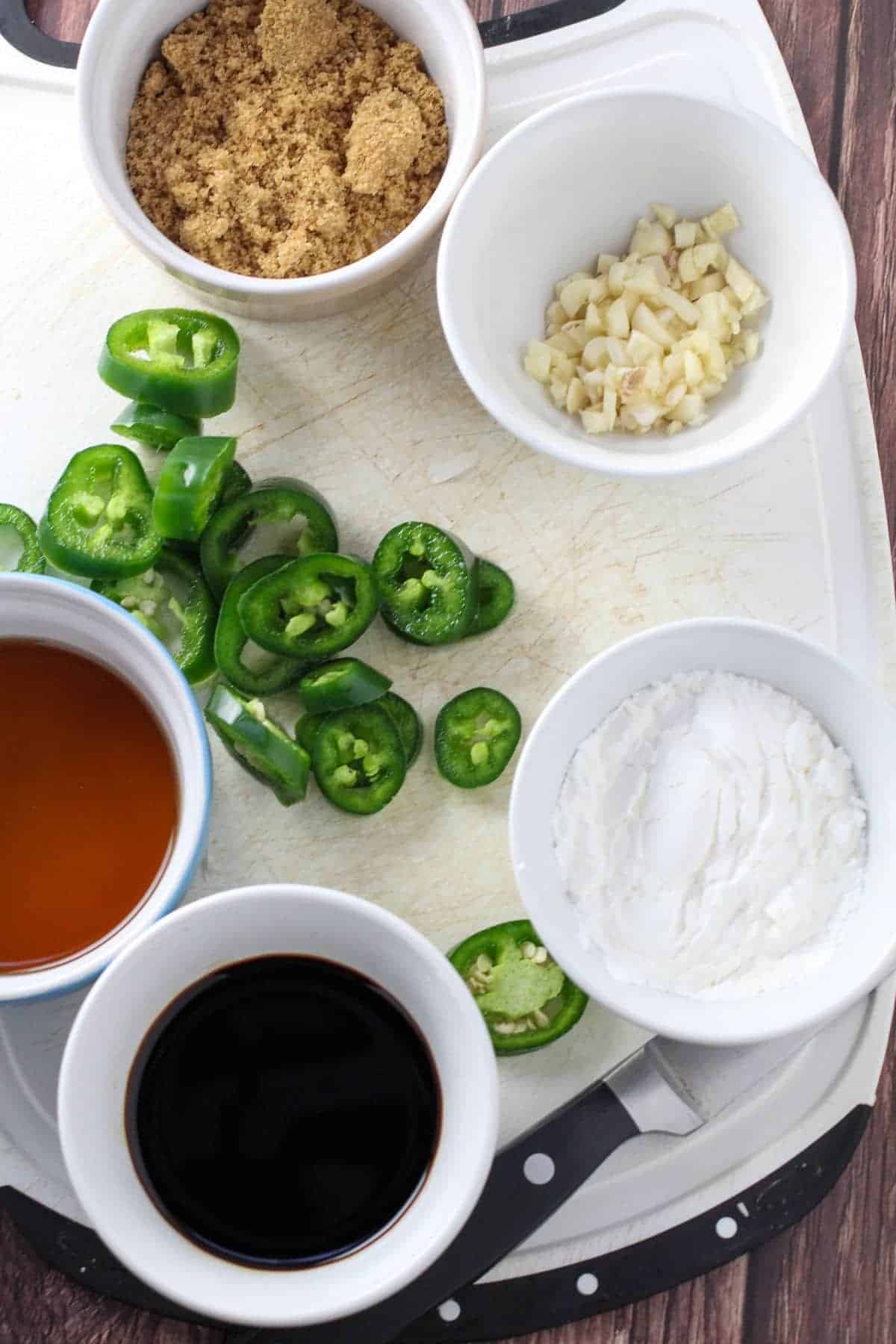 If you frequent Chinese fast-food restaurants, you've probably seen jalapeno chicken added to the menu in recent years. It's really not your traditional Chinese entree but is more of a delicious fusion of Mexican and Chinese tastes.
This chicken stir-fry is one of the most popular choices in our neighborhood Asian restaurant and I'm excited for you to give it a try. With lightly battered chicken tossed in a sweet and savory sauce and sliced jalapenos for a healthy kick of spice, it's an interesting combination of delectable flavors that's sure to hit the spot!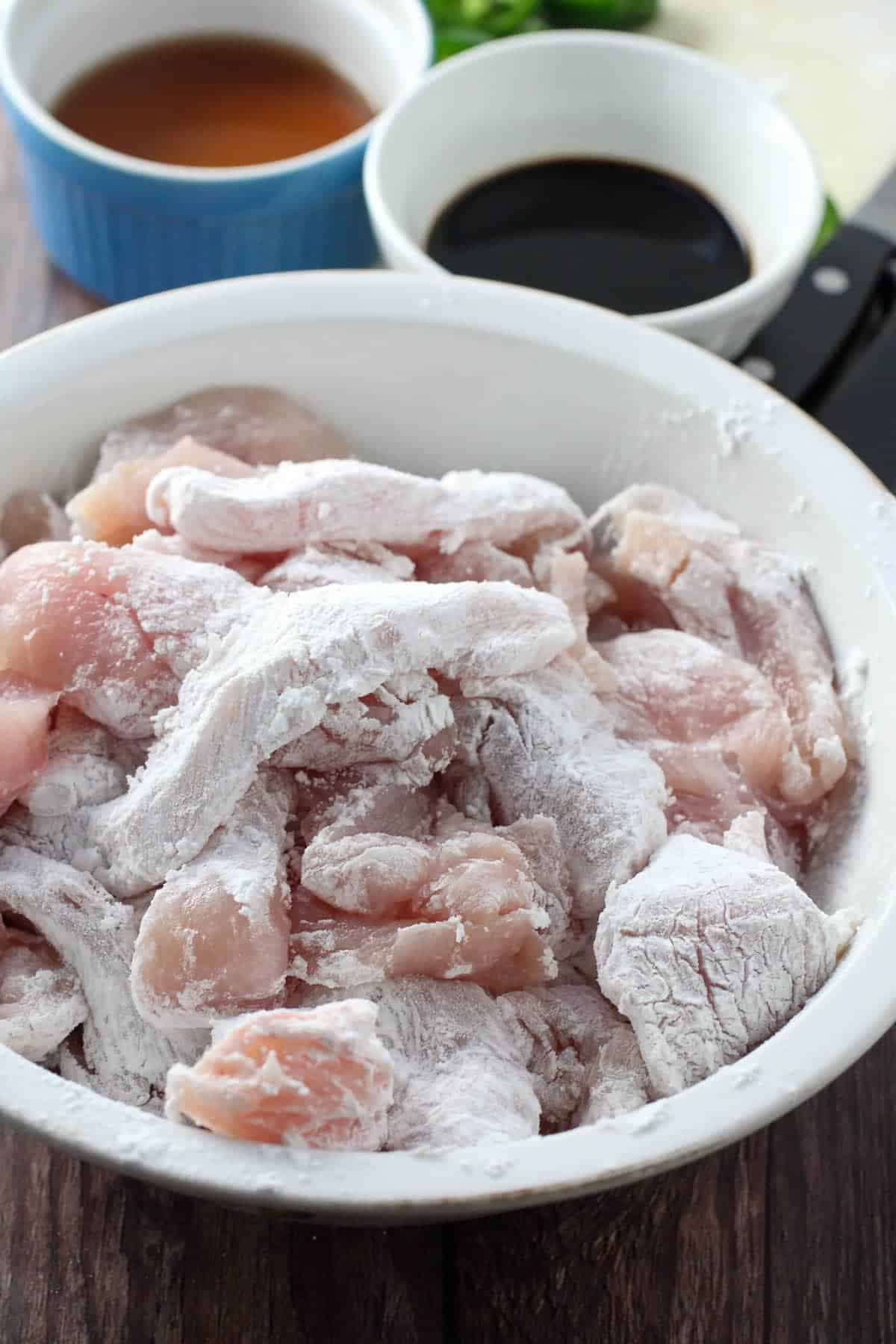 Velveting technique
The recipe uses a cooking technique called velveting where the meat is coated in cornstarch and cooked in hot oil before stir-frying. The method keeps the meat from toughening, creating chicken pieces that are velvety soft and super moist.
And oh my, the SAUCE! It's sweet and savory and sticky and spicy and just so yummy over heaps of steamed rice!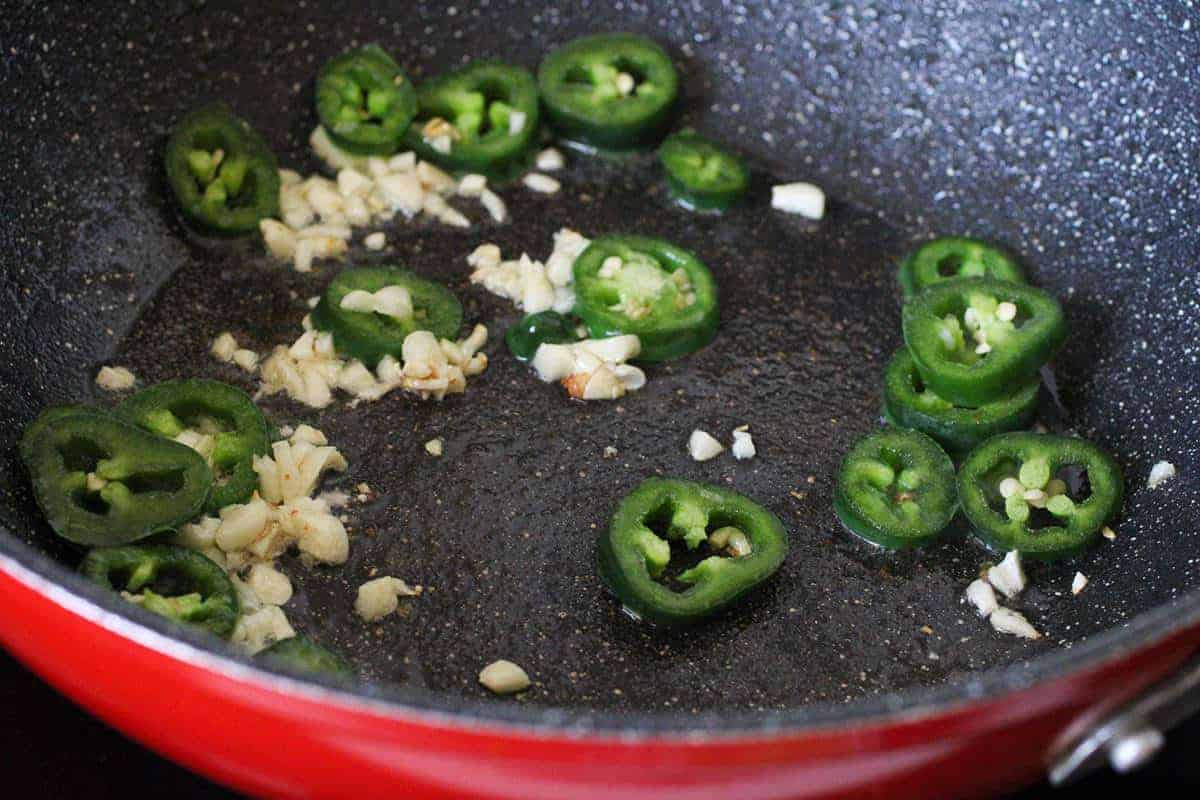 This restaurant copycat is easy to make at home using simple pantry ingredients you can find at most major supermarkets. Plus it cooks in one pan in 30 minutes or less for the perfect weeknight dinner.
Plus, it makes great leftovers for the next day's packed lunches. Good thing the recipe can be easily doubled (or tripled) from serving a family of four to feeding a hungry crowd.
Cooking Tips
Cut the chicken pieces in uniform size to ensure even cooking.
If you can't find Chinese cooking wine, substitute dry sherry.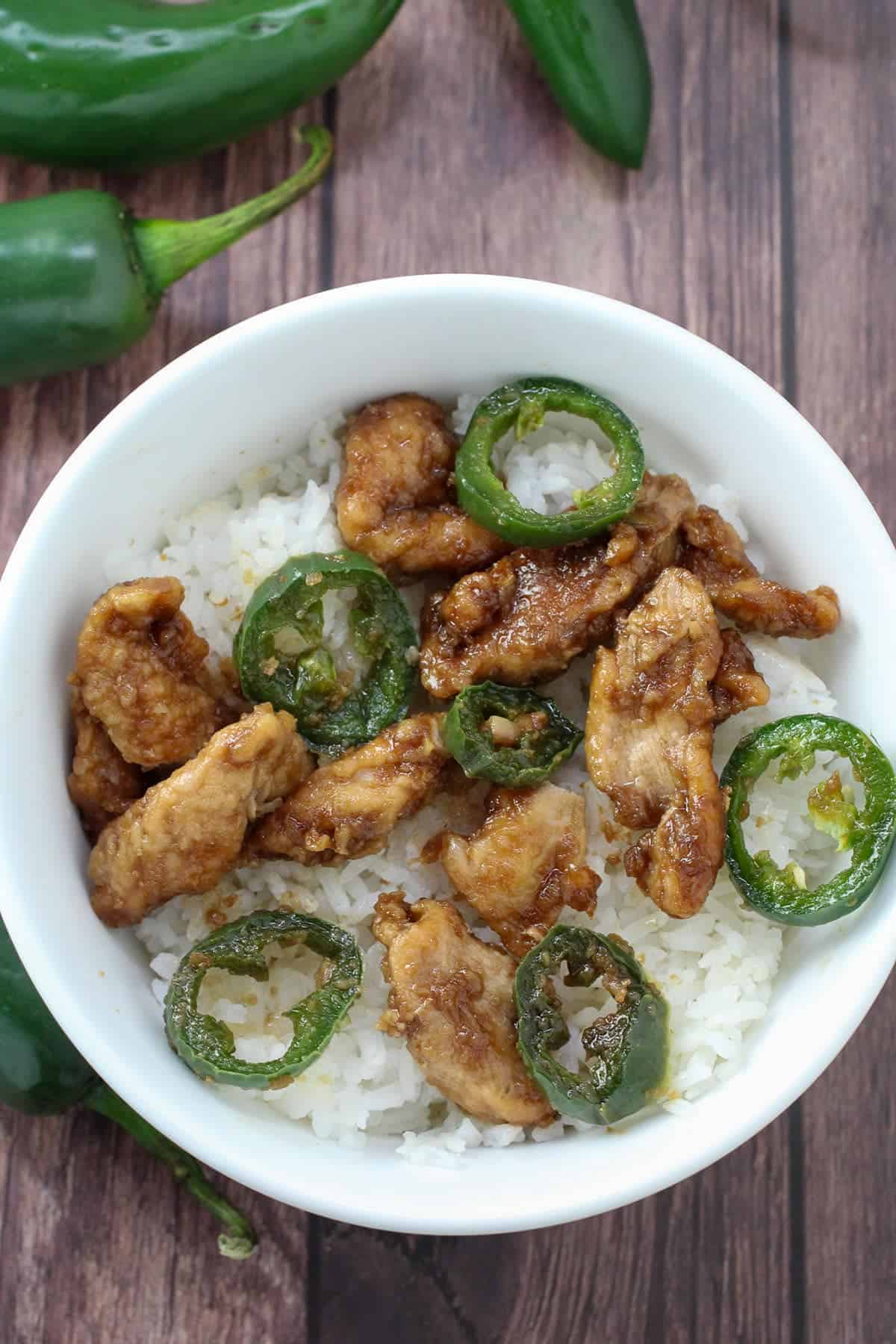 How to serve
Asian Jalapeno Chicken is delicious as a main dish for lunch or dinner. Serve with steamed rice and stir-fried chow mein noodles for the ultimate Chinese take-out fake-out at home!
How to store leftovers
Allow to cool completely and transfer to a container with a tight-fitting lid. Refrigerate for up to 3 days or freeze for up to 2 months.
Reheat in the microwave at 2 to 3-minute intervals until warmed through.